Welcome to Quisenberry Pharmacy and Willamette Compounding Pharmacy!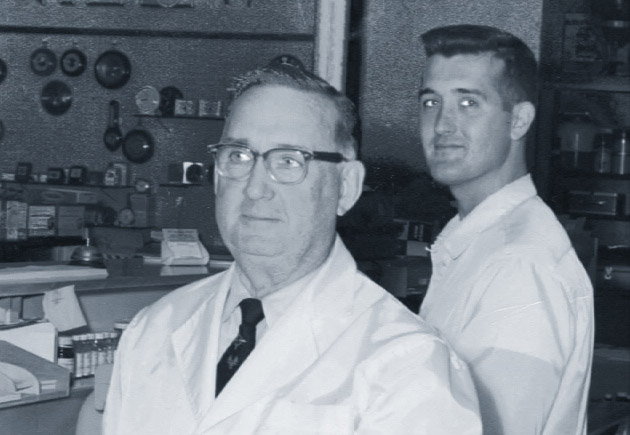 Perry and Dwight Quisenberry
Quisenberry Pharmacies is a third generation, family owned pharmacy and gift store located in Salem, Oregon.  Started in 1919 by Steve's grandfather, Perry Quisenberry, the pharmacy has been passed on through three generations of Quisenberry pharmacists.
Current owner Steve Quisenberry strives to continue building relationships with customers by providing traditional home-town quality service, with a state-of-the-art approach.
Call or email us for information: 503-364-3336  –  Steve Quisenberry
Enjoy some new features on our new and improved website:
Refill your prescriptions online
Preview selected items from our gift shop
Read blogs from the Gift and Compounding departments
Enjoy a photo gallery of Steve Quisenberry's nature and landscape photography
Watch unique video clips from TV ads past and present
Update:
We are sad to report the loss of Steve's partner in life, love and business, Kathy Quisenberry.
Click Here
to read her obituary.